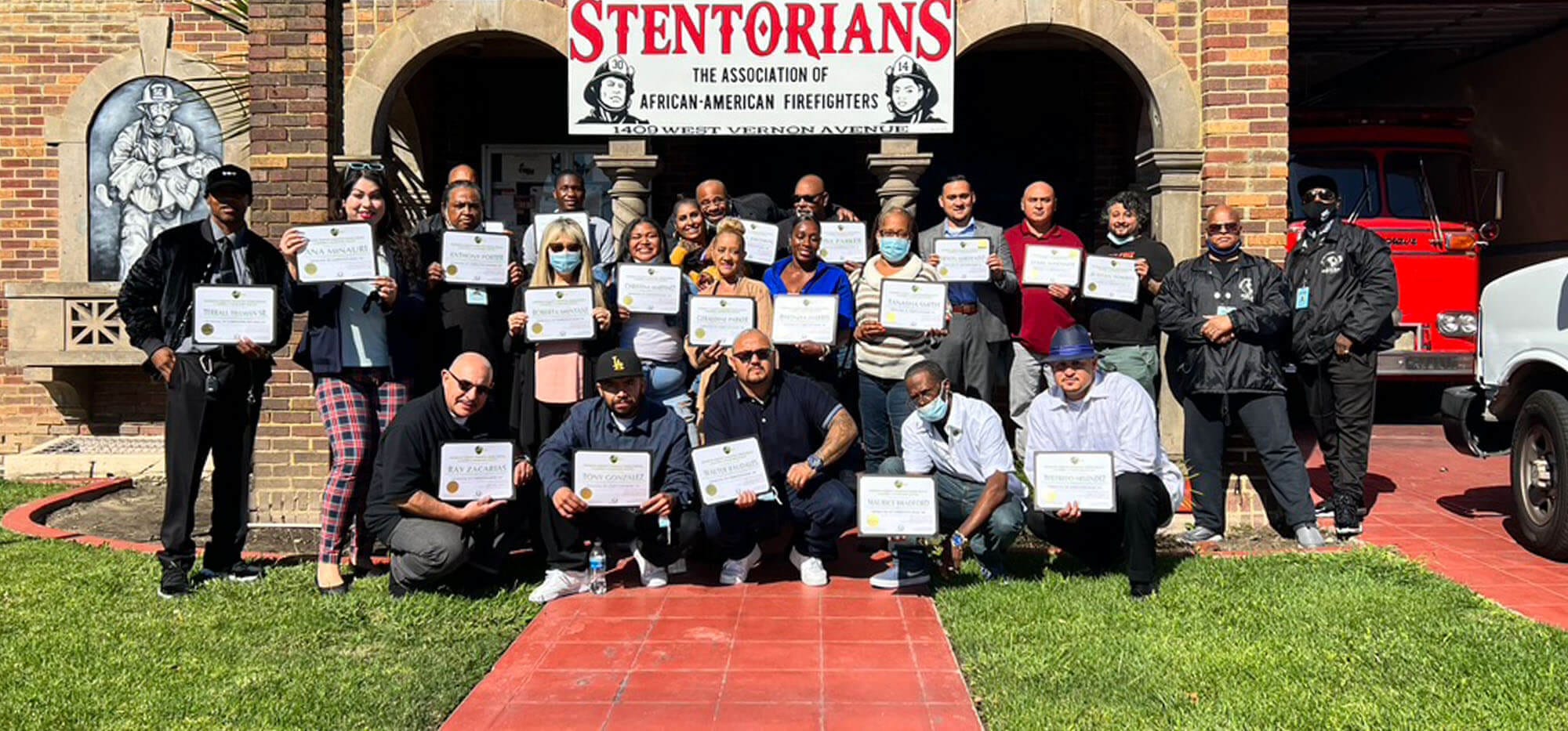 The Brotherhood Unified for Independent Leadership Through Discipline (BUILD) Program provides targeted violence prevention/gang intervention, high-risk Incident response, comprehensive public safety training, community mobilization, and cooperative activism to numerous cities across the United States and across the globe.
Founded in 1992, BUILD is an award-winning 501(c3) nonprofit organization that provides holistic, integrated human services to those most affected by violence. Through a proven methodology, BUILD assesses and addresses community violence through a cost-effective, culturally competent, practitioner-based approach that includes hands-on engagement and comprehensive public safety training.
The BUILD Program is driven by the following three core principles:
Save Lives, Restore Communities
Implement Solutions through Self-Reliance and Self-Determination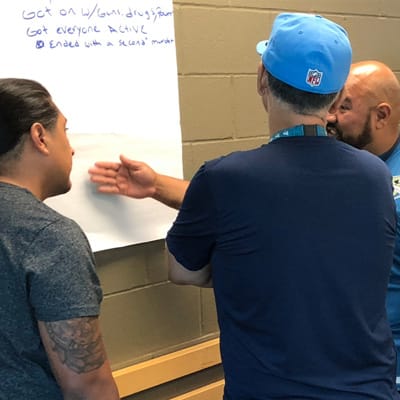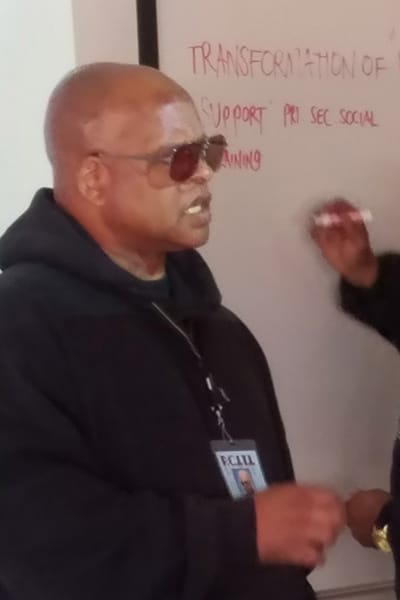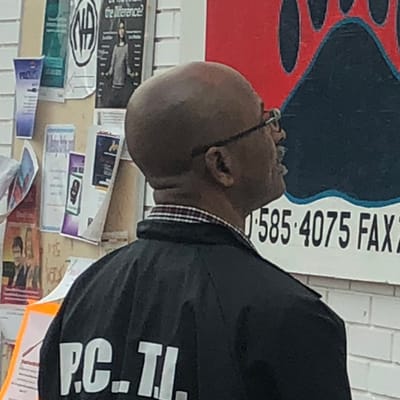 Dr. Aquil Basheer is the Founder and Executive Director of the BUILD Program and the Professional Community Intervention Training Institute (PCITI). He is an expert on violence intermediation, public safety and hardcore gang intervention. In addition to leading the BUILD Program and PCITI, Dr. Basheer instructs and consults worldwide, including founding the License to Operate Movement and being an Adjunct Professor for Alliant University International.
A published author of the critically acclaimed book Peace in the Hood: Working with Gang Members to End the Violence, Aquil has set the standard operating protocol for community-based violence intervention throughout the country. Aquil has received numerous awards and honors, including the Doctorate of Letters in Humanities from The Chicago School of Professional Psychology and the "California Peace Prize."
The BUILD Program and the Professional Community Intervention Training Institute develops and implements numerous specialized curriculums to professionally certify frontline gang intervention workers, public safety experts, mental health professionals, social service practitioners, and others who deal with violence on a daily basis.
Our community-centered work is driven by the following methodology:
Community Mobilization
BUILD works with residents and community leaders in targeted areas to elicit their ideas and a space for them to identify needed services and solutions. This intentional collaboration helps BUILD facilitate unity and collaboration among community members, government agencies, as well as regional alliances and coalitions.
Social-Communal Intervention
Knowing that moving with understanding and sensitivity is essential to reaching high-risk youth, adults, and impacted residents, BUILD provides effective prevention and intervention strategies. Our targeted population is serviced with a broad, unified collaborative effort with an emphasis on meeting the needs of each person and entity.
Organizational Renovation and Focused Development
BUILD works to continually update organizational and municipality policies and practices and train staff on the most up-to-date information. We then work with each partner (program, agency, etc.) to educate internal units on new training methods and policy updates to ensure that we have maximum impact and coordination.
Purposeful Cause Driven Solutions and Answers
BUILD develops duplicating validating systems of instruction to ensure that all deliverables are accomplished. Causes and needs are identified by targeted communities and are utilized to construct the framework for possible solutions and to establish which experts or specialists will be brought in to drive the process forward.
NATIONAL

AND

GLOBAL

IMPACT
The municipalities in the United States who have utilized BUILD to increase community peace and safety include Baltimore, Maryland; San Francisco, California; San Diego, California; Milwaukee, Minnesota; New York City, New York; Cleveland, Ohio; Atlanta, Georgia; Trenton, New Jersey; Newark, New Jersey; Jacksonville, Florida; Santa Cruz, California; San Jose, California; Baton Rouge, LA Little Rock, Arkansas; Atlanta, Georgia; Corpus's Christi, Texas; Seattle and Tacoma, Washington; New York City, New York; Washington DC; Montgomery County, Delaware; Virginia; Omaha, Nebraska; Chicago Illinois, and; Los Angeles, San Francisco and Oakland, California.
Internationally, our staff has worked in Geneva, Switzerland; Ghana; Egypt; Beijing, Hong Kong, Shanghai, China; Cuba; Buenos Aires, Argentina; Rio de Janeiro, Brazil; Venezuela; Lima, Peru; Chile; Bolivia; Uruguay; London, United Kingdom, and Togo.