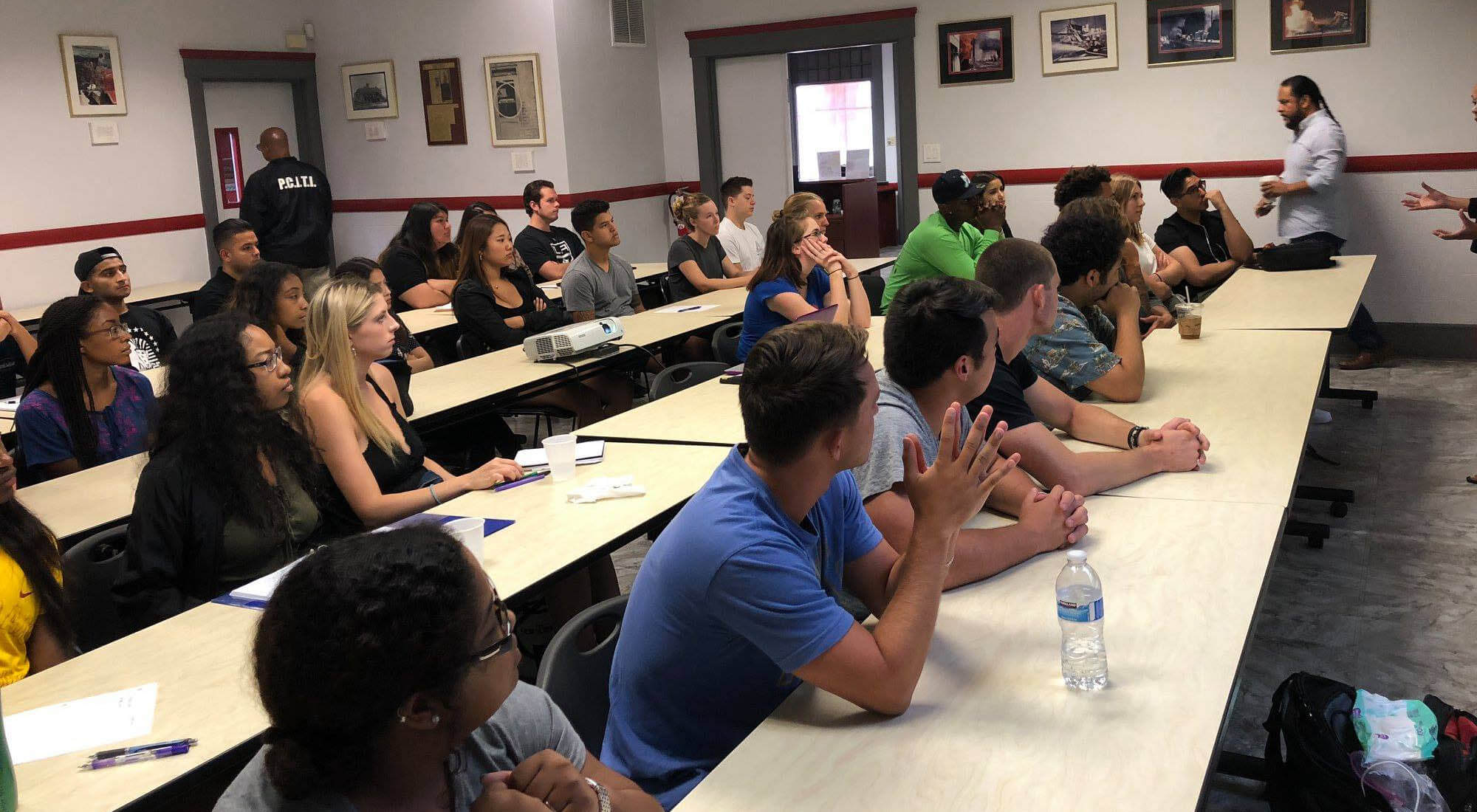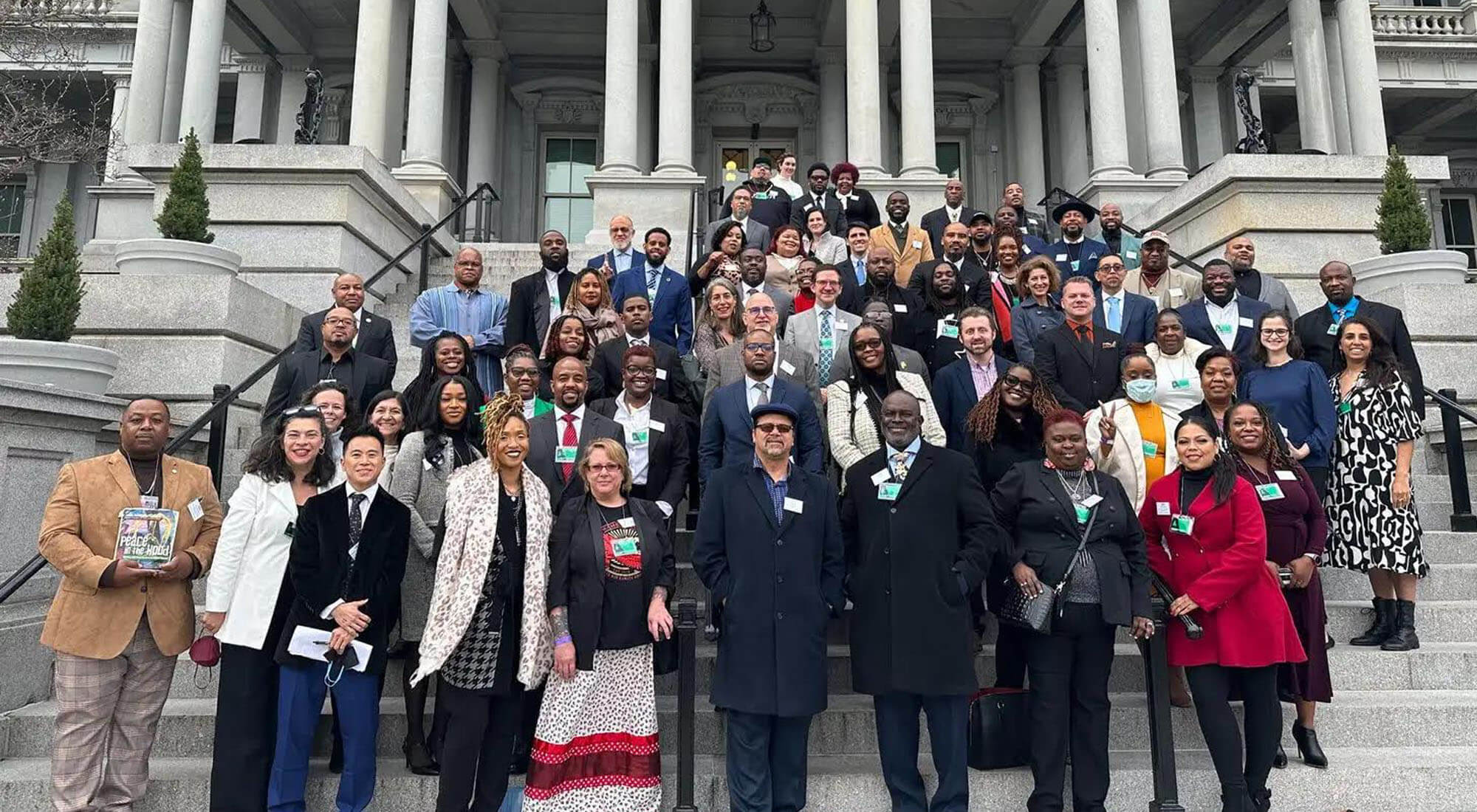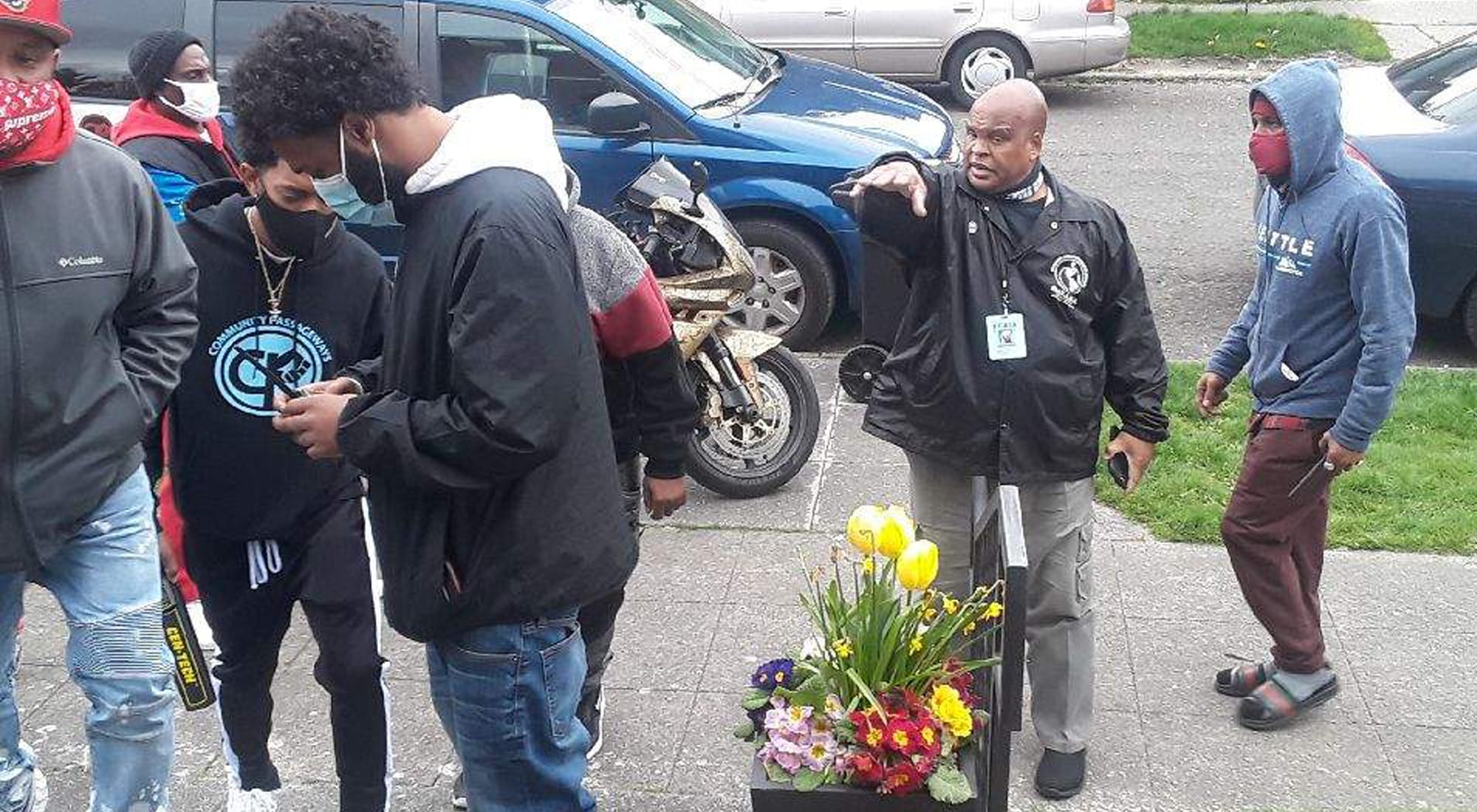 VIOLENCE
PREVENTION
INTERVENTION

& URBAN SAFETY SOLUTION
BUILD works to increase public safety in communities all across the United States.
Certified through the Professional Community Intervention Training Institute (PCITI), the
BUILD Program offers in-depth, practitioner-based services to increase community health and safety.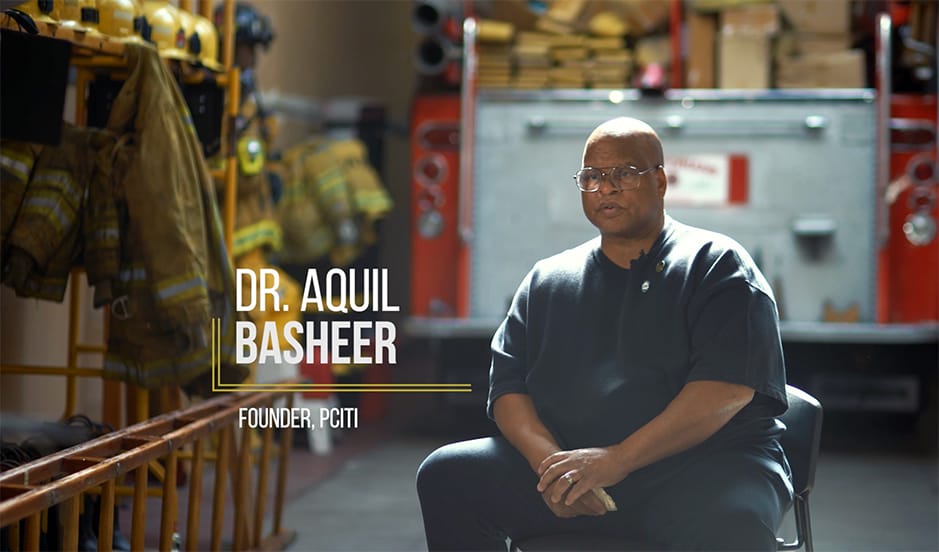 The BUILD Program provides a depth of services, including in-depth training and technical assistance designed to address critical challenges impacting distressed individuals and families, communities, and municipalities.
Learn More
| | | | |
| --- | --- | --- | --- |
| | June 20th- June 22nd | PCITI CVI Trenton Training: 48-Cities Initiative | Trenton, NJ |
| | July 5th | Dawah Based Community Prevention & Intervention Best Practices Training | Los Angeles, CA |
| | August 2nd- August 4th | Wilmington PCITI CVI Level II Training: 48 Cities Initiative | Wilmington, DE |
| | August 10th- August 12th | Everytown Gun Sense University Conference Speaking Engagement | Chicago, IL |
| | August 25th | Lecturer: USC Public Safety Leadership Program | Los Angeles, CA |
| | August 28th | Lecturer: USC School of Social Work SOWK 350: Adolescent Gang Intervention | Los Angeles, CA |
| | September 12th | Law Enforcement Training | Los Angeles, CA |
| | September 26th- September 28th | Montgomery County Positive Youth Development Training | Montgomery County, MD |
| | October 9th- October 11th | PCITI CVI Level II Training Baton Rouge: 48 Cities Initiative | Baton Rouge, LA |
| | October 24th- October 26th | Cities United Conference Speaking Engagement | Atlanta, GA |
| | November 1st- November 3rd | PCITI Level I CVI Training Chesapeake 48 Cities Initiative | Chesapeake, VA |
| | November 15th- November 17th | City of Columbus Ohio CVI Level I Training | Columbus, Ohio |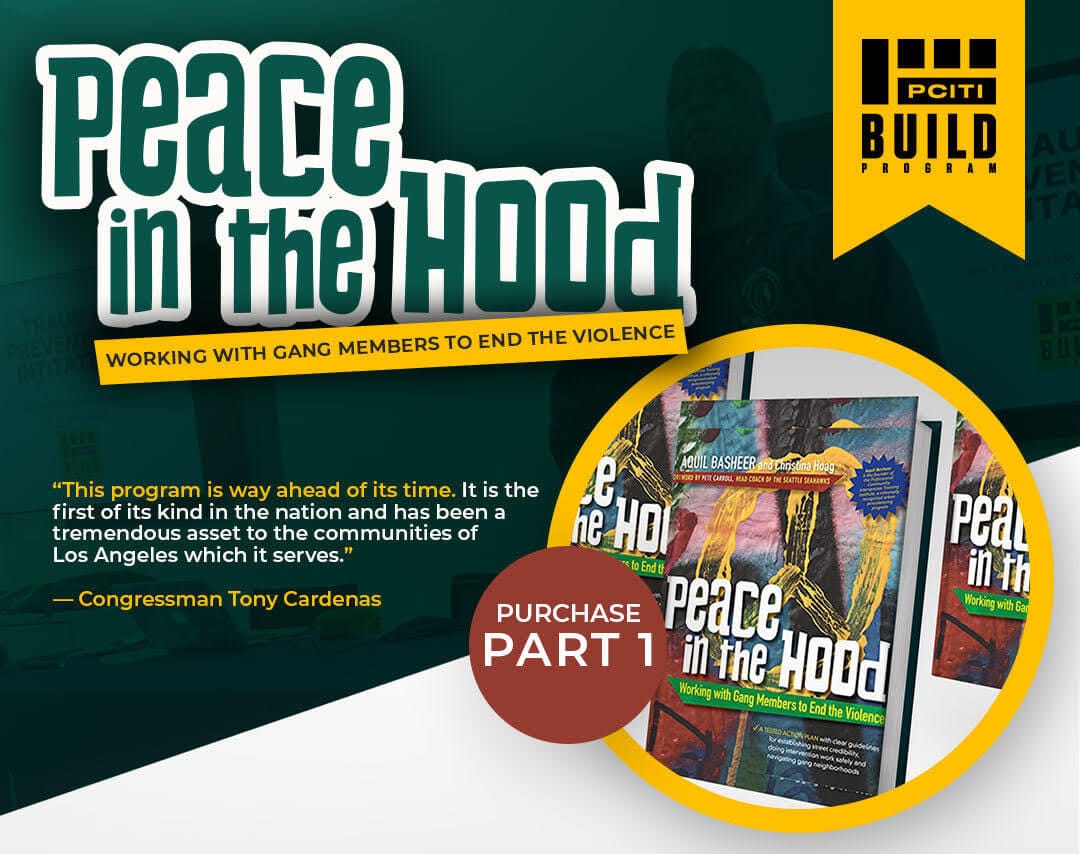 The long-awaited follow-up to Peace in the Hood: Working with Gang Members to End the Violence is now underway! Aquil Basheer and journalist Christina Hoag have teamed up again to collaborate on a groundbreaking second book about community violence interdiction and community-based public safety – what it is and how to do it. Coming Soon.
Critical, timely, thought provoking, life saving, excellent!
Deidre Love
Teens with a Purpose, Norfolk, Virginia
Groundbreaking!! I was able to apply in the moment what I learned.
Joel Miller
Youth Advocate Programs, Washington, D.C.
This training was extraordinary, the best there is! It taught us to learn, implement, and self-reflect!
Josie Alexander
Baton Rouge Community Street Team
Phenomenal, 10 plus! It made me feel like a sponge, I had to let everything out and become a vessel!
Renetta Bell-BRCST
Crisis Outreach team
By far one of the best experiences, learning opportunities, and blessings I've ever had the chance to be part of. Words cannot express how much I learned and have taken from each class and my certification. It was such an honor to have learned from you!
Vanessa Renee Rendon
Chicago School of Professional Psychology
The Training was excellent. It was intense, real and honest.
Juan Estrada
Harmonium
Eye-Opening, Information was extremely useful, interesting and enjoyable (it really helped create a new awareness for myself)
Destiny Nardone
Alliant University
Newark Community Street Team (NCST) is where we are because of your commitment to having a highly trained, professional group of public safety experts.
Aqeela Sherrills
Director-Reverence Project
Awesome and Reliable. This was the coolest experience ever because it was so relevant to life!
Thalia Huerta
Simply amazing!
I relished learning about protocols and guidelines. The structure of the class was setup well. The readings coordinated with the material presented in class. The scenarios made the situations feel more real and I feel much more prepared to deal with conflict now.
Christina Faulk
Awesome! I feel I now have the skills.
Sharde Jasper
Simply amazing!
Very, very professional! Excellent useful knowledge!
Rafael Rosno Jr.
Street Violence Intervention Team
Extremely impressed! The training was awesome!
Shante Saulsberry
Simply amazing!
Tehse techniques I can really utilize in the streets. This training is GREAT!
Omar Flenoza
Simply amazing!
One of the best training I've had the honor of participating in! Super awesome.
Ron Briton
Harmonium Inc.
I want more! I want this as much as I can get.
Johnny Walker
Alive & Free
This training was amazing, very hands on and involved, truly a valued experience, I LOVED IT!
Hakin Davis
Simply amazing!
Incredible! Real! The most informative training I've had yet.
Gabby Suriano
Simply amazing!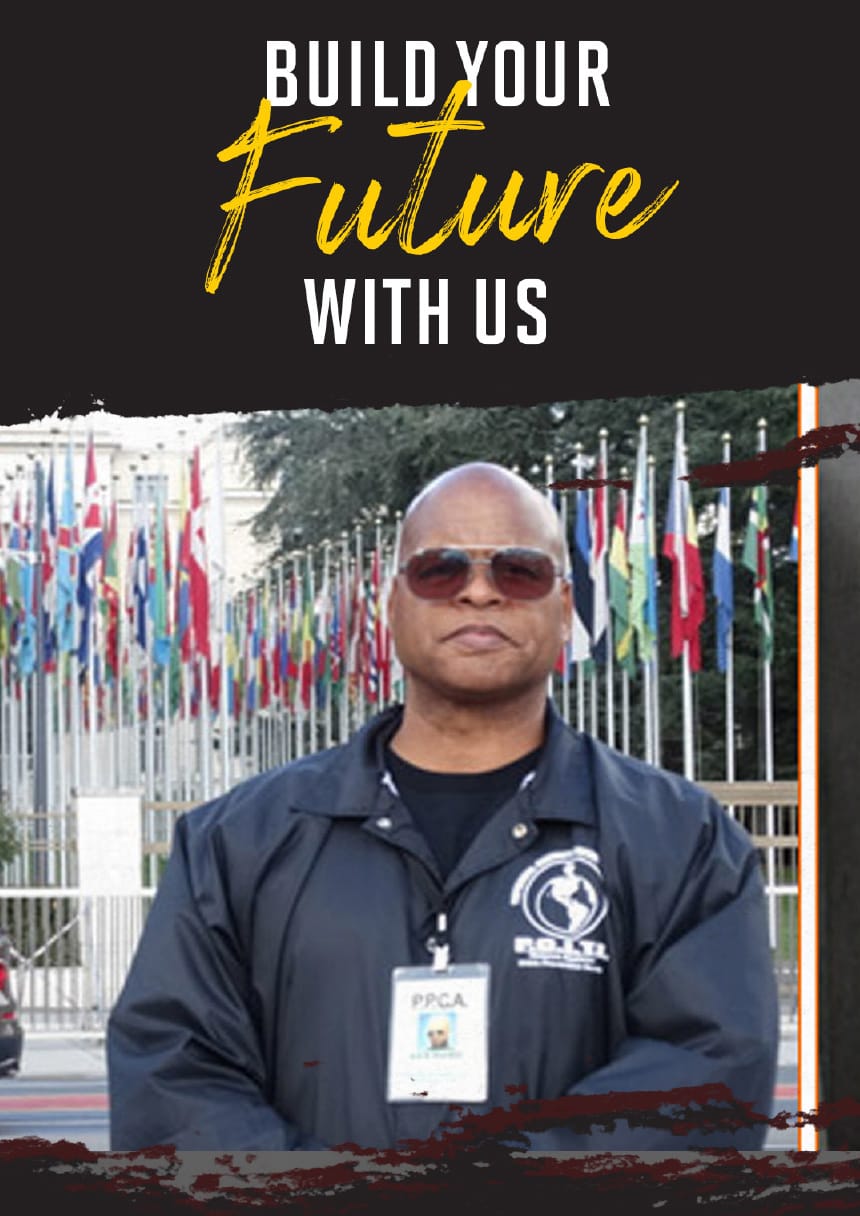 LET'S BUILD SAFETY TOGETHER
If you would like more information on BUILD"s training, consulting or troubleshooting services, please contact our Executive Assistant, Alicia Thompson, at our office number and you will be provided a price quote for your specific request.